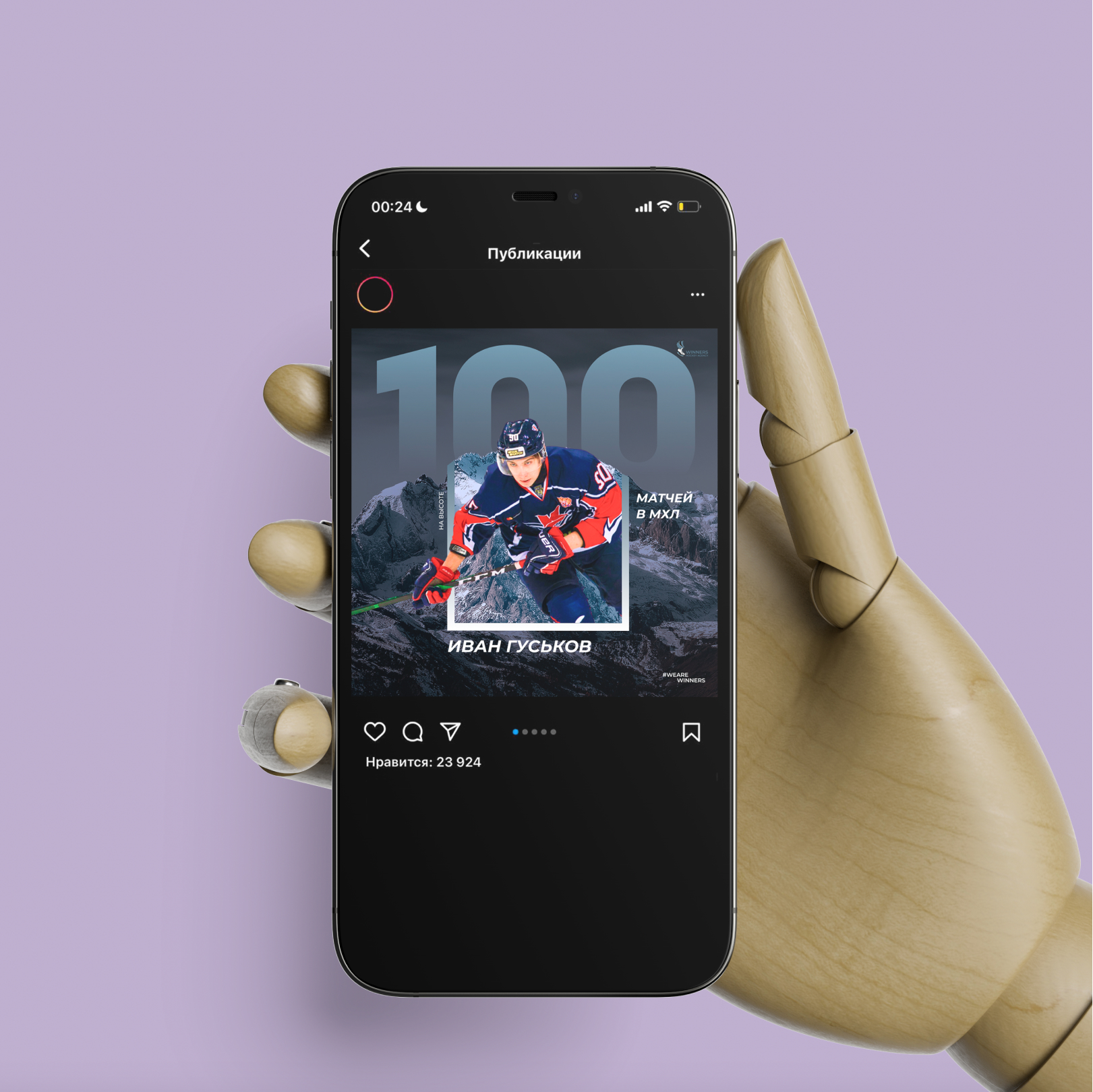 SMM promotion from web studio MissoffDesign
Productive SMM promotion is the basis for business development
You can order SMM in our web studio. We are actively engaged in the promotion of instagram and other social platforms, which are used by more than 90% of visitors. For example, running instagram is an easy way to find your audience and build long-term relationships. Our task, as SMM experts, is to create a positive image of your brand, to "make" potential customers fall in love with your products or services.
SMM promotion begins with the development of a strategy
We thoroughly monitor the product;
highlight promising social networks, for example, we focus on promoting Instagram;
analyze the needs of your audience and the situation in the competitive environment;
we prepare a content plan (entertaining, engaging, user-friendly, selling), and collect in parts an active strategic position in SMM promotion;
Social media analytics
Our team selects SMM metrics. We create a working performance evaluation model. Clients visually see the statistics of visits, promotions, and understand how social promotion works. networks.
Mention monitoring
Our clients often want to order SMM. This is the perfect place to collect orders and feedback. With the help of monitoring, we find out what they write about your product, services in official communities and in personal accounts. We use proprietary technologies. And you can track the dynamics and know how customers see your product. We also find and work out negative reviews, collect feedback. We answer not with a "script", but personally.
Communities management
SMM promotion is a full cycle of marketing tools for launching communities in any social networks. networks. We create publics and distribute content, adhering to the plan. SMM promotion includes communication with the audience and page moderation. We use the resources of social networks to increase conversions.
Target, banner ads, promo posts
Targeted and other types of advertising are a tool for promoting social media. networks. We attract traffic using well-configured advertising campaigns. Precise targeting works well, targeting customers by geographic location, hobbies, hobbies, and other parameters. We write selling ads based on USP. We activate the demonstration for a potential audience.
What is the highlight of promotion through SMM?
Social networks are an extensive platform for finding new customers and forming a positive and loyal attitude towards your product. The main thing is to build competent communication. Then your customers will like the brand, and they will give good recommendations to relatives and friends. The advertising budget will be reduced, and the virality of the content will increase. SMM promotion helps to bring consumers back to your resource.
SMM is not just informing the audience, but live communication. Social promotion networks allows you to quickly monitor and respond to user requests.
With the help of promotion in social networks, you can observe the dynamics of the brand, know what users think. You will understand what interests, needs your subscribers have.
The convenience of using SMM lies in the fact that with the help of social. networks can not only attract buyers, but also keep the attention of old customers.
SMM is an effective tool that increases brand awareness.
Stages of work on the promotion and maintenance of social networks
Briefing
Introduction to business specification. We identify goals and set tasks that will be solved by the promotion of social networks. We talk about the advantages of competitors and try to take into account their strengths and weaknesses.
Author's promotion strategy SMM
We analyze your niche and competitors in detail. We analyze the target audience, prepare and develop a strategy (content plan). We painstakingly work on the material so that it is not boring and voluminous. We include posts full of humor, promotions, professional secrets. We select an exclusive visual range.
The work of specialists
A team of experts is working on promotion: web designers, copywriters, content managers. Experienced graphic designers take on the job. Our projects meet the high quality standards of UX and CX design of recent years.
Running ads
We prepare advertising campaigns, increasing the number of community subscribers. We attract the target audience immediately to the personal website.
Coordination
All content is approved by the customer and published in the social. networks.
Reports
Our clients see the dynamics, statistics, and most importantly, the result. The customer is provided with reporting on reach, conversion, engagement, impressions.
Our web studio is actively promoting instagram, VK, facebook, twitter and other popular platforms.
Our task is to carefully plan, develop and implement such a comprehensive smm strategy, including content optimization, elaboration of the style of communication with the audience, and reliable traffic analysis.
Order the promotion of social. networks from the pros. We promote your products and services with the help of SMM. Your site will be able to reach a leading position in the Top. Business promotion using social networks it is suitable for any category of goods and services. Do not forget that SMM is also one of the most budgetary channels for attracting target audience. We use white hat advertising methods and work non-stop. If your resource is in the field of b2c business, and the bulk of your clients are in social networks, then SMM is a reasonable choice.
You can also find a lot of additional information about SMM promotion and much more in our blog on our website.
We invite you to communicate with us on social networks:
VKontakte page of the web studio MissoffDesign, Facebook group design of sites and interfaces, MissoffDesign
And also on our channel in Yandex Zen
And to our telegram channel -
https://t.me/missoffdesign
Tags: SMM promotion, order SMM, SMM promotion