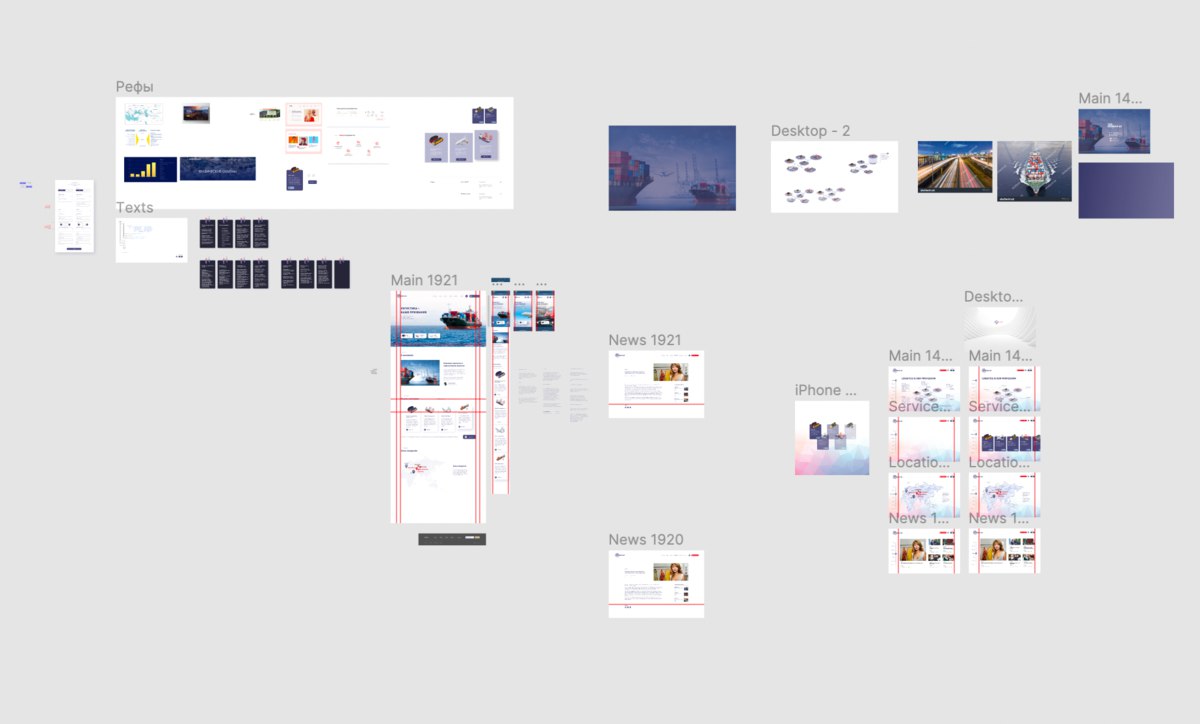 Should a web designer know everything?
Graphic designer, web designer, interface designer, how to choose a professional?
So the first question is: should a web designer know everything? The answer is obvious, of course it shouldn't. A web designer or a designer with any specialization should be able to do his job well, have a good eye, accumulated experience and ways of inspiration that are convenient for him. But the designer does not have to know everything.
What a designer should know everything is considered by a certain category of clients who, when applying for the creation of any Digital product, add the phrase 'I would do it myself, but there is no time'. You are not to us. You can't cook porridge with such an attitude. If you are engaged in the resale of someone else's goods with a margin (in fact, you are barking), then you should not tell a person who creates everything in his life from scratch with his own hands that you would do something yourself. Do not deceive yourself and others, you yourself did not do anything.
What a designer should know is also considered by programmers who have seen little and know little. They are just too lazy to understand. The designer should not provide for the layout features of some types of animations and the subtleties of the slider. The programmer must correctly correct the expectation and reality, and not say - oh, no, it won't work that way, let's make it simpler. No, no 'easier' and no 'will not work'.
Next, I want to write about pseudo web designers who are not. A painful topic, because there are so many of them around. If you know how to build websites in Webflow or WordPress, you are not a designer. You are a homegrown Webflow or WordPress site builder.
If you make fun of a customer, you are not a real designer, because laughing at what is given to you, but others are not, is the same as laughing at the blind for the sighted - universal stupidity. Learn to identify the desires of the client and put them into practice. And learn to be persuasive. This is also important.
If you studied for a year in courses and you have a couple of years of experience, then you are not a programmer. A junior is a programmer with at least 3 years of experience and a higher education. And being able to assemble crutches is not programming, alas.
So, friends, a professional graphic designer or a professional web designer doesn't owe you anything personally. The designer studied for 6 years and then worked to be able to draw websites and logos.
And to understand why the work of a good designer is expensive, let's see
How the client and the programmer see the design
received TK
invented
painted
Site development before creation
How about really?
received TK
corrected the TOR together with the client
Conducted competitor analysis
conducted an analysis of the client's company
Conducted client brand analysis
drew the first draft
made a presentation to the client
accepted edits
drawn with edits
received visual approval
three weeks waiting for content about the company from the client, in parts, pulling with tongs
drew the design, page by page, assuming immediately how it would be implemented
approved with the programmer
presented to the client
got 'good'
finished the details
gave it away
checked the progress of layout implementation on the test domain
showed the finished site to the customer
handed over the site and materials
for 3 months to a year, he told the client how to use the admin panel and each time threw off the instructions again
And still there is a question why we take a full prepayment? There shouldn't be such a question. Each item on this list requires focused brain work. And mental labor, as has long been known, is much more difficult than physical labor.
Develop, gentlemen, success ??
One of the new projects
One of the new projects
Follow our social networks:
• Tiktok
• Instagram
• Yandex Zen
• Facebook
• Vkontakte
There is also a lot of additional information about how to order a business card website, graphic design, web development, interfaces and much more in our blog on our website.
And to our telegram channel -
https://t.me/missoffdesign
Tags: graphic designer, web designer, professional designer, how to choose a web designer