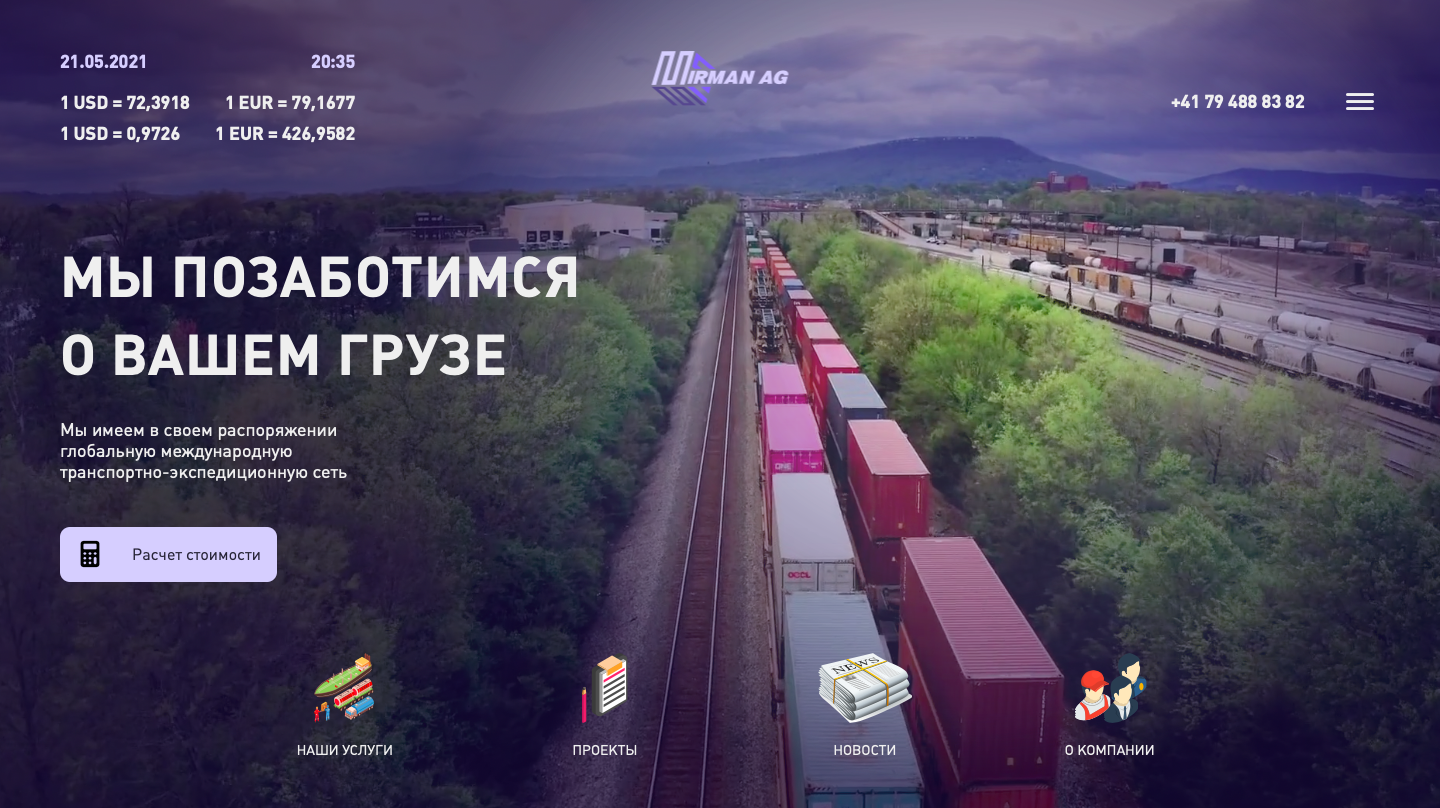 Site-business card with the author's design
Site-business card with the author's design
In the process of selecting services, goods in the network, in order to accurately make the right choice, each user wants to receive the necessary information about the proposed product, its cost. It is also important for the buyer to be able to find out, if necessary, contact details, additional information about the organization or the online store. That is why the best solution is a business card website with an author's design that will make it unique. This is one of the most cost-effective ways to demonstrate, advertise your own offer. Moreover, such a site carries a minimum of functionality and contact information for collecting applications from customers.
Stages of development: business card website with author's design
In general, the composition of each business card site is as follows: the main page, about the company and contacts on which you can contact the employees of the organization or make a purchase. But in order to create all this, experienced specialists need to carry out a whole range of actions:
To begin with, a technical task is drawn up. It allows you to determine the list of works, all requirements, determine the functionality of the resource, as well as set the deadlines for the implementation of all processes, on which the price of creating a site will depend.
Then you can move on to design development. At this stage, the adaptive design of the portal is still being developed. It fully describes the entire graphical interface that meets your wishes. If you want to make a website inexpensively, then you can use a ready-made layout template, but if you want something unique, then it is better to entrust design development to professionals.
After that, you need to proceed to the choice of CMS. Depending on the requirements, a content management system is selected.
Then the layout and programming of the layout is carried out. Before that, design approval is required, and developers are already moving on to technical issues: layout, installation on a CMS, ensuring adaptability, etc.
After passing through all these stages, the finished project is launched. You will only need to choose the optimal domain name, and the project is installed on a remote server, which will be selected, depending on the amount of data, the number of hosted sites.
We are immersed in the process as much as possible. Before creating any project, we analyze the business, the requests of competitors' clients, which will make you more unique in the vastness of the network.
A business card site is a small resource, but informative and complete, created to provide the necessary information to users. This is the best option at the lowest price for a quick business start. To manage such a resource, a special system is used that will allow the site owner to easily update text and photo materials on their own, without the help of professionals.
Features of cooperation with us
Your own website is a quality tool for developing business activities, regardless of whether you provide services or goods. Such a resource is useful in every field of activity. Potential customers will be able to access the ordered resource, and with proper submission, you will notice how much the number of sales, calls, and requests will increase. We create unique platforms that are convenient for both users and owners.
Turning to us, we guarantee:
Completion of all processes on time. The term for the development of a unique website design is 5-10 days, the time for layout is 10-15 days, the term for testing the work is 5 days.
Affordable price The cost of a fully finished project is from 150,000 rubles.
Maximum security. Of course, you will receive a site protected from virus attacks and unauthorized access.
Content uniqueness. If necessary, a unique design will be developed, and the site will be filled with unique texts.
We always listen to the recommendations and wishes of customers. If necessary, we will definitely make any changes after the completion of the work, as well as tell you how everything works and why it is generally necessary.
The possibilities of a business card site are simply not limited. With its help, you can sell services, which, with high attendance, will bring the desired income. Are you ready to order such a project? In this case, rather leave a request on the website or by phone. After that, we will definitely approve the functionality, structure, design, availability of advertising, as well as other subtleties with you.
We decided to order a business card site with an author's design - our employees are always on site and ready to advise and provide answers to all your questions.
See more information on our blog or contact us, we can help you with a solution for your business.
We invite you to communicate with us on social networks:
VKontakte page of the web studio MissoffDesign, Facebook group design of sites and interfaces, MissoffDesign
And also on our channel in Yandex Zen
And to our telegram channel -
https://t.me/missoffdesign
Tags: business card site with author's design, business card site