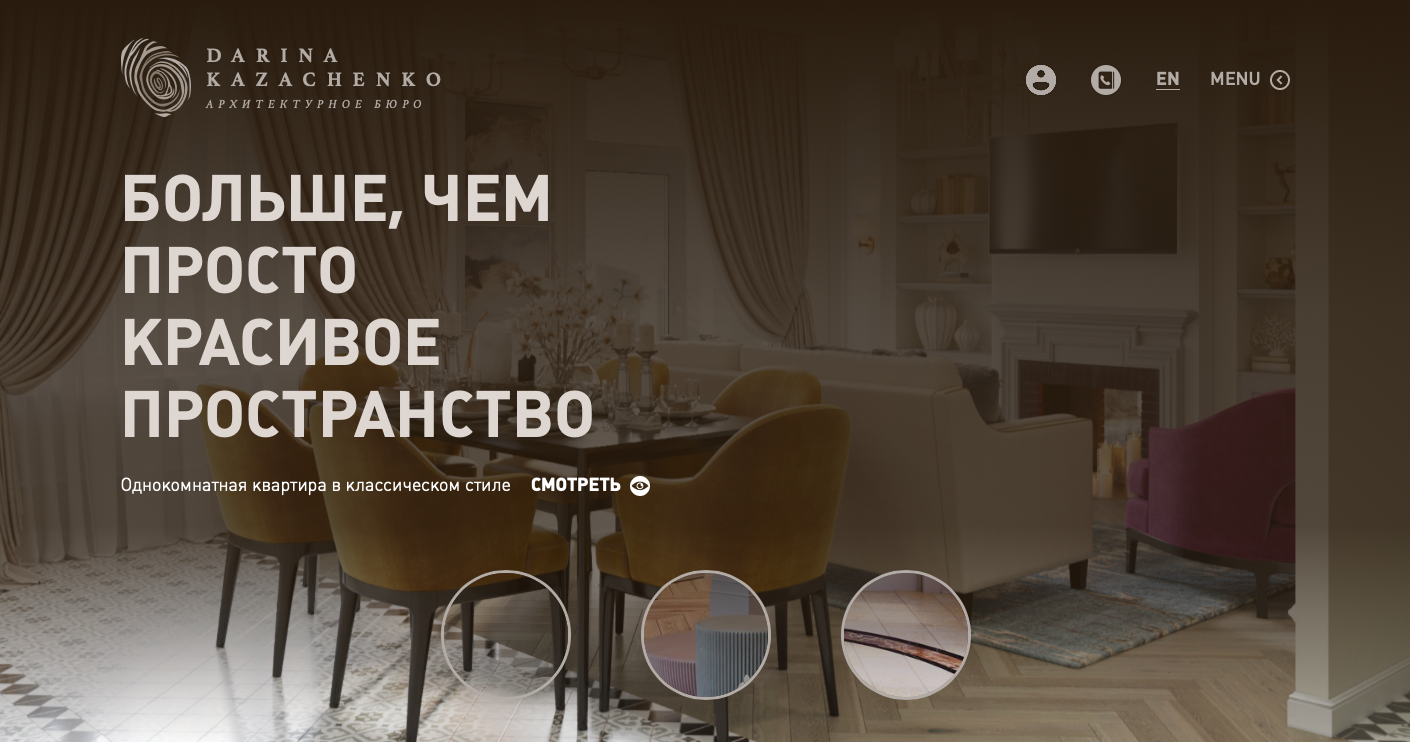 Portfolio site with author's design
Portfolio site with author's design
Each person in his profession creates certain projects. Someone bakes luxurious cakes, someone likes to create websites, some people create unique content and would also like to advertise, demonstrate their abilities to others. Have you been collecting achievements in your field for a long time? It seems that now they need to be shown to the whole world! How to create a portfolio that will definitely interest the customer, the company at a glance? Please contact us for this. We have experienced specialists who will create for you a portfolio website with an author's design that will demonstrate what you are capable of and present the necessary information in an original way. Just a few clicks to order services from us and all professional victories are already in your hands.
Portfolio website with author's design - development stages:
Moreover, now there are more sites on the network than there are people on our planet, so it's quite difficult to surprise. To do this, you need to create a really attractive, comfortable to use site that will meet all the requirements, fashion trends and trends. Based on this, professional website development is now a demanded service that our team of professionals is ready to provide. Many people, entrepreneurs now want to become owners of their Internet resources to promote ideas and business. In order for the site to fully implement all plans, it is necessary to involve only experienced specialists who work with us in its creation.
Creating a portfolio is a multifaceted process that includes a whole range of actions. Regardless of its type, the craftsmen perform a certain range of actions, guaranteeing the impeccable quality of the finished product. In general, the process of working on the site includes the following steps:
Planning. In this case, we mean the technical plan. It is aimed at working out all program actions, navigation, as well as other technical issues.
Design. If you want something as budget-friendly as possible, then you can consider ready-made templates, but if you want to get a high-quality, unique, working website, then choose a unique design. This is not just a picture, it is also a guarantee of comfort and functionality of the resource. The placement of all elements and blocks also depends on the design. Wizards select the correct fonts and other elements in order to provide a suitable visualization.
Layout. The specialist writes the code, linking the page images to each other, guaranteeing the performance of all functional elements. The ideal layout of the site is the absence of loss in the quality of displaying the resource through any browsers, even mobile ones.
Choice of CMS. This is a kind of "motor" that allows each user to manage the resource. And it will also be possible to easily add sections, pages, content for them and configure certain functional elements without any problems.
Filling. This is a set of measures to maintain, support the site, which includes adding content to the site, and the most diverse: texts, images, videos and other materials.
Testing. This is the final stage at which specialists check the literacy of displaying data through all possible browsers. The operation of all functional elements is checked, the absence of code errors in the content. After that, the site is already sent to the hosting.
Everything is quite simple and fast, but only if professionals work on it.
Creating a high-quality website on favorable terms
Turning to us, a whole team of specialists is working on the resource: designers, layout designers and others. All of them are competent, responsible, versed in modern trends. All the work they carry out only in a timely manner. If you are interested in a presentation site-portfolio, then it will take about 1.5-2 months in time:
development of a unique design - 10-15 working days;
layout terms — 20-25 working days;
testing period - 10 working days.
As a result, you will receive a full-fledged project catalog with an administrative cms panel for adding projects, as well as a contact form for collecting applications from clients. In general, such a site includes several pages: the main page, portfolio, about yourself or the company, contacts, as well as an additional one with a content editing system. The cost of such work starts from 200,000 rubles, but the final price must be discussed already in the process, when all goals, objectives and plans are clear.
The creative process should always start directly with an idea, in which case you need to be different from anyone else. Do you have a project? So, it needs to be improved and developed. Not yet? We will create it from scratch. You will feel special on the Internet, and you will dictate your own rules. Are you ready to become the owner of a new, stylish website? If you want to order a portfolio site with an author's design, our employees are always on site and ready to advise and provide answers to all your questions.
See more information on our blog or contact us, we can help you with a solution for your business.
We invite you to communicate with us on social networks:
VKontakte page of the web studio MissoffDesign, Facebook group design of sites and interfaces, MissoffDesign
And also on our channel in Yandex Zen
And to our telegram channel -
https://t.me/missoffdesign
Tags: Portfolio site with author's design, portfolio site
Detailed analysis of the case site-portfolio with the author's design