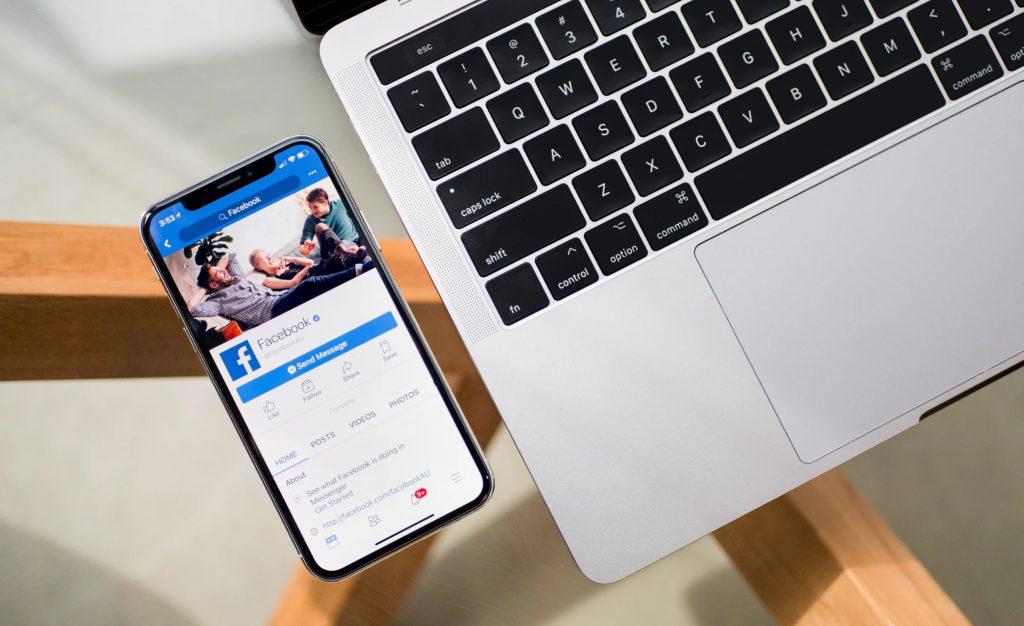 A selling website for a business - how it should look and what is the role of design in it
Website for business
In the information age, it is very important to catch the passage of time and adapt to new realities. And these new realities are incompatible with such a concept as "borders". The Internet expands the boundaries, allowing you to sell your products and services not only within your city, but throughout the world. Therefore, in most cases, creating a website for a business is a necessary condition for increasing your own profits.
For a business website to be commercially successful, your potential customers need to:
could easily find it among the search results;
from the first seconds of visiting, they wanted to get acquainted with the content of the site, and not immediately leave it;
did not experience difficulties with feedback and the purchase of goods / ordering services.
Creating and promoting a site is a complex, long-term and multi-stage process that includes web development (server and client), design, content filling, promotion, etc. But you can be sure that all these costs, both financial and and moral, will pay off in full.
We will dwell in more detail on design, which is our main specialization. Let's consider it from "A" to "Z" so that you understand what a selling site should look like and how important it is to take care of its design.
Types of sites for business
Websites of a commercial nature are divided into the following types:
landing page;
business card site;
Corporate website;
online store.
Let's consider each of them in more detail.
Landing page
A landing page is a one-page web resource whose main task is to interest potential customers and attract users to the company's main website. You do not need to place all the information about your activity on the landing page - it will be enough to place the most interesting and attractive for users.
The average Landing Page consists of the following blocks:
basic information about the services or products you provide;
the main advantages of your product and what makes you stand out from your competitors;
feedback from your customers;
how your company works (for example, if you provide lawyer services, describe step by step how you will work with a client);
if necessary - certificates, licenses and other confirmations of the legal purity of your activities;
contacts for communication.
This is a standard template that has been tried and tested by many and whose effectiveness is confirmed by time and experience. But this does not limit you in any way - you can write a landing page for any scenario. Sometimes creativity shows results better than long-established schemes.
Business card site
A business card site is a fairly effective web tool for attracting customers. This site consists of several pages. They add the following information:
basic information (who you are, what you do, etc.);
general information about your products and services and their benefits;
the cost of your goods and services;
contacts, a feedback form will also be a big plus.
There is not much information, but if it is correctly formatted, this will be enough to interest a potential client.
Corporate website
Creating such a site requires more time and effort than landing or business cards. Its goal is to create a certain image for your company by posting the right information. And, as in previous cases, to attract potential customers and interest them in the benefits of your products and services.
In order for such a site to be effective, it is necessary to develop it:
create a unique and attractive design that will grab the attention of the client even before he starts reading the text;
post high-quality photos - these can be photos of your products, satisfied customers who have worked with you before, corporate events, etc.;
additional visual content - animations, scripts, forms, etc. (but this should be approached with caution and not overdone);
text content - it must be written with high quality, and its main goal is to answer your client's internal question why he should work with you.
The corporate site needs to be made "alive" so that the user has the feeling that he has already seen your product.
Online store
The most difficult web resource in terms of efforts to develop, but at the same time the most profitable. It must have:
a list of goods or services that you provide;
prices for goods and services (the presence of periodic discounts and promotions will be a plus);
comprehensive information about each product;
a convenient order form (basically it is created according to the formula "select a product - add to the basket - specify contact details, payment and delivery method - place an order");
contacts for communication and the ability to order a callback / message from the manager (an online chat with him would be a good option).
Please note that if in past cases, options were considered, the essence of which is to immediately attract a user, then Here the situation is slightly different. In online stores, people spend a lot of time looking at the product catalog, so it is important to create a design that is both unobtrusive and pleasing to the eye. But SEO promotion with the help of competent text content is also not worth it, since you need to get ahead of competitors and bring your site to the TOP positions of search results.
Stages of developing a selling site
In order for the site to make a profit, you need to try very hard to create it. The development of a selling site takes place in several stages, which we will tell you about in more detail.
Stage 1: Competitor Analysis
One of the main tasks that the developer of a selling site sets for himself is to make it stand out from the general competition. To do this, you first need to study their strengths and weaknesses.
Stage 2: Drawing up the TOR
In order for the client to be satisfied with the results of the work, you first need to find out from him all the information about which site he needs. Typically, customers specify the following points:
the benefits of the client's activities;
all the services it provides;
history of the company and its values.
The more information the client provides, the more likely he is to like the final version.
Stage 3: Prototype development
An interactive prototype is a good way to make it clear to the customer how their site will look after creation. It will also help to correct errors and adjust its structure.
Stage 4: Development of the site structure
At this stage, it is important to create a clear site structure. It is a special scheme on which the pages of the final site are located and structured.
Stage 5: Site design
The main sign that the site is designed correctly is its compliance with the specifics, as well as the services and goods that you provide to users. For example, if your site is dedicated to selling books, it is inappropriate to copy the design of the site on a call to the house of a computer master. Everything should be organic.
At this stage, the design development takes place, which we will talk about in more detail a little later.
Stage 6: Filling with content
Content is what keeps your customer on the site. And this applies not only to text content, but also to product photos.
Photos must be high resolution, it will also be a big plus to be able to enlarge this image and view the product in more detail. If you are promoting intangible services, add "live" photos, which are enough even in open sources.
Text content also needs to be approached carefully. Not only is its SEO relevancy important, but also its readability. An indicator that the text is well-formed is not only its top positions in the search results, but also the lack of desire among readers to leave the page after reading the first paragraph.
What to consider when designing
The design of your site is one of its most important components. To develop it, a designer's sense of style and taste is not enough - you need to take into account many important nuances and divide it into several stages. We will tell you about them.
Corporate identity and logo
A unique style is almost a guarantee that the client will remember your company and, in the event of a demand, will contact you in the first place. It consists of the following elements:
company symbols;
corporate colors;
font;
logo.
It is important that the style of these elements does not differ and is harmoniously inscribed in the overall paradigm of the company.
Typography
A font is as important a design element as a logo. Sometimes it is even more difficult to create or pick them up. Most often, commercial sites use no more than two fonts. If you use a large number of them, and, moreover, if they differ in style or do not correspond to the concept of your services, this will repel the user, and he will not want to read about the merits of your services, even if the text was written by a master of words.
Color palette
One of the most important components of design is the combination of colors. A successful e-commerce site should contain a unique color palette that matches your organization's corporate colors. These color combinations are important to keep in all visual elements of the site.
For high-quality design, it is important to understand the basic psychology of a person and understand that each color evokes a certain emotion or association in him. Therefore, their choice should be made based on the specifics of your activity.
adaptability
Some people prefer to browse the web from a smartphone, others prefer using a computer or laptop, and others prefer a tablet. All of these devices have different screen resolutions and different interface and display features. Good design, in turn, is good on all devices. A competent designer will definitely take this into account.
Specialists of the MissoffDesign business design web studio will help you create a website for your business based on your needs and tasks.
See more information in our blog ge or contact us we can help you with a solution for your business.
We invite you to communicate with us on social networks:
VKontakte page of the web studio MissoffDesign, Facebook group design of sites and interfaces, MissoffDesign
And also on our channel in Yandex Zen
And to our telegram channel -
https://t.me/missoffdesign
Tags: landing page with author's design, landing page, landing page